When a college or university reviews your application, it is looking at "fit," that is, whether you are a good match for the college. The first place colleges consider is your high school record: where you go to school, your classes, the challenge of your classes, and your grades, especially junior year. Some schools consider standardized test scores, while others allow you to apply without sending scores.
Even schools that consider scores don't always rank them the same way. For some schools, scores may be a small part of the application. Some may look at them right after your GPA while others may look at them after they consider your recommendations and extracurricular activities, even after what you want to study. What this all means is that colleges are reviewing your application holistically, looking at many things about you beyond just numbers.
There is one more area that some schools are seriously considering, and that is character. What does that mean? On its website, Swarthmore College outside Philadelphia, for instance, lists the elements it is seeking in its applicants, and it does a pretty good job of describing what it looks for in terms of character.
Although not all colleges may be looking at the same things, this list will give you a good idea of what colleges may be considering. Here's the essence of Swarthmore's list:
Eight Things Colleges Want to Know About You
Intellectual curiosity and an enthusiasm for learning: Students who genuinely enjoy learning and are uncommonly curious.
Creative and proactive problem-solving: Students who are comfortable with experimentation, willing to take intellectual risks that move them out of their comfort zones.
Generosity toward others: Students who work with their peers, embrace collaboration, have a strong sense of empathy, and seek ways to support each other.
Civic engagement: Students who have a sustained commitment to service, express a genuine interest in moving our world forward, and demonstrate an interest in improving their school or local or cultural community in a collaborative way.
Willingness to work hard and to seek help: Students who have developed reliable work habits, an ability to focus on the task or commitment and a willingness to use the support resources the college provides.
Potential contributions to campus life: Students who contribute talents, interests, perspectives, and distinct voices to the college community.
Sustained commitment: Students who focus on activities over time (such as work, care for parents and siblings, service, or athletics), rather than membership in a long list of clubs [for which they are just members and are not active].
Open-mindedness in general and to the liberal arts writ large: Students who value humanities, the natural sciences and engineering, and the social sciences as lenses through which to learn and grow.
Free college planning checklist for high school juniors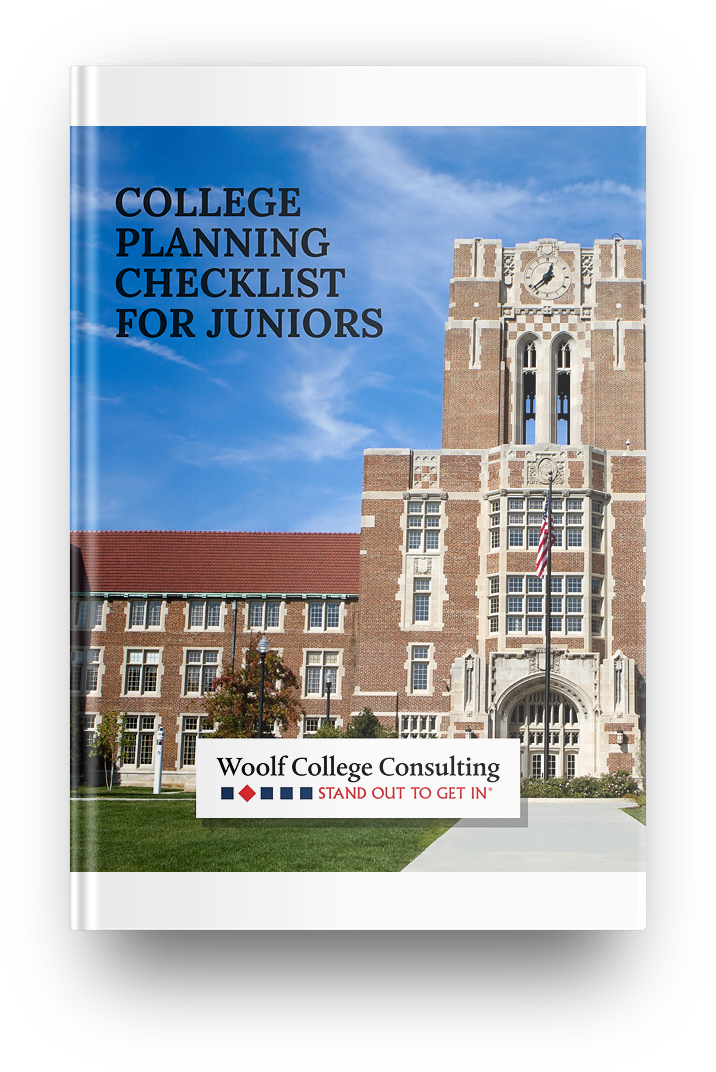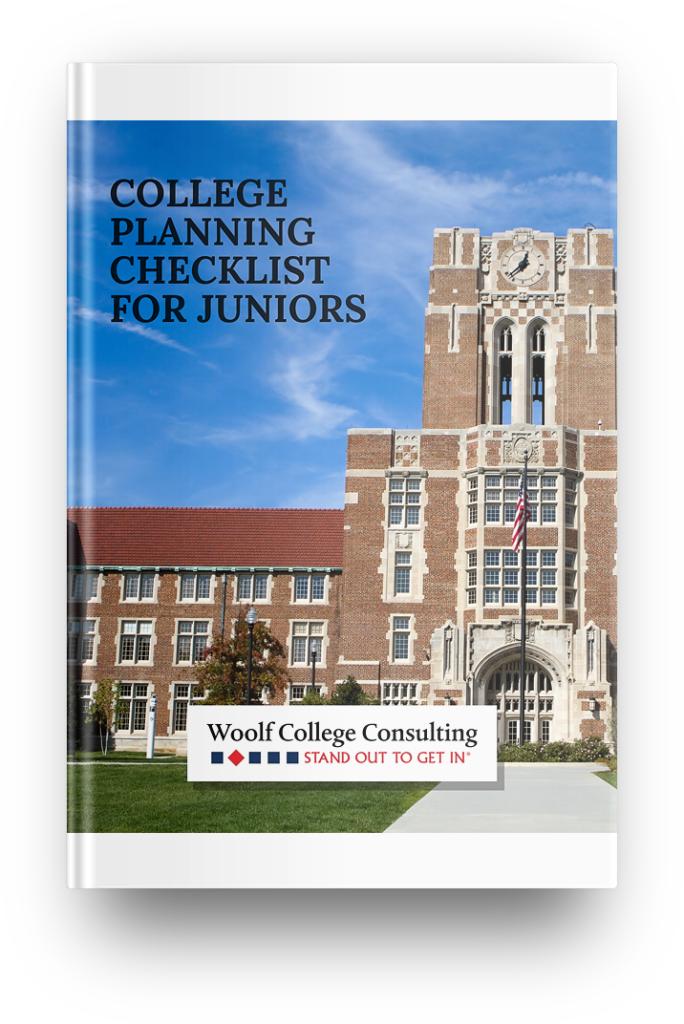 This is an even more difficult time than usual to be a high school junior searching and applying to colleges. To assist juniors, I've developed a checklist, How to Apply to Colleges Stress-Free. It includes my lineup of valuable, practical tips students can use immediately to take charge of the college search and application process.
With this checklist, students will discover:
Simple ways to "work smarter not harder" as they apply to schools
Key tactics for finding schools that are the right fit for them
Easy ways to showcase their talents in the admissions process
Proven tips for showcasing their talents